Satu lagi filem lakonan Shaheizy Sam yang pastinya tak mengecewakan
Bini-biniku Gangster lakonan mantap bersama Yana dan Intan Ladyana



Mengisahkan mengenai Manja dan Herry adalah sepasang suami isteri yang
sangat romantik dan saling sayang menyayangi. Bagi Herry, Manja adalah
seorang isteri dan suri rumah yang baik.

Sedaya upaya Manja cuba menyembunyikan identitinya sebagai seorang
ketua kumpulan gangster. Dipejabat, Herry kerap dibuli oleh Mat Saja,
tetapi setiap kali Herry dibuli pasti Mat Saja akan menerima balasannya.

Perkahwinan mereka yang sudah berusia 2 tahun itu masih belum
dianugerahkan anak disebabkan Manja yang pernah mengalami
kecederaan perut akibat kisah silam, membuatkan Manja berasa
serba salah lalu cuba mencarikan seorang isteri yang boleh memberikan
anak untuk suaminya yang tersayang.

Manja melamar Reanna, pembantu Herry yang baru untuk menjadi madunya.



Ia juga adalah untuk mengalih perhatian Herry dari mengetahui aktiviti
luarnya yang semakin sibuk setelah bergelar ketua kawasan,
tambahan pula kawasannya kerap diganggu oleh musuhnya Min Siam.



Ada kejutan di akhir cerita...apa kejutan nya???
nak tahu kena la tonton sendiri...hehehehehee



Two thums up...B.E.S.T..!!!!



p/s:: gambar ehsan en.GooGLe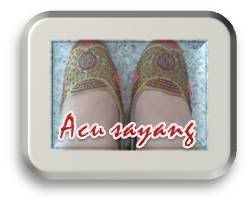 "SomeDay I Will Be Queen' But I Will aLways Be MyselF"